Can't Eject Your Disc from Mac Computer?
"The other day I inserted a CD into the disc drive of my Mac computer, all set to review some important documents from my boss. So imagine my surprise when, as I waited and waited, no disc icon appeared on my desktop! What was I going to do now? How was I going to read the documents, and then remove the disc from my computer? Would the disc be stuck in the drive for all eternity?"
It is a common problem in Macbooks and Mac desktops when a CD or DVD disc fails to eject properly. The only solution to fix this problem is to restart the Mac, also many users are annoyed by the fact that Snow Leopard has a broken function Eject function key.
EaseUS CleanGenius is an effective utility that can force a CD/DVD disc to eject without having to restart the system. It is a powerful utility that can eject the CD/DVD disc in just under several seconds and works where other similar apps have failed before.
It can also clean your Mac by removing junk files, such as system caches, system logs, user logs, user caches, trash, user download folder, safari internet cache, etc. under Mac OS X 10.6 or higher.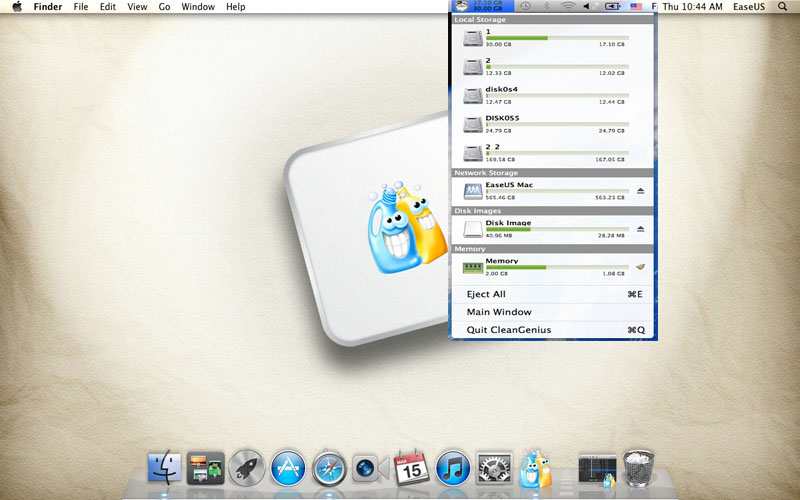 Feedback on this article:
Thanks for visiting EaseUS, please share your experience with us, which will help us improve this article and make it more useful to others. Should you need technical support please feel free to contact support@easemac.com.
Related Articles: