Boost Mac eject performance
Mac OS X can be a little slow when it comes to eject drives, especially during a Time Machine backup. Now this issue can be solved perfectly by EaseUS CleanGenius, which can make it easier to eject your drives quickly.
The free utility can help you eject one device each time. Normally under Mac OS X, you have to eject each drive individually. Those precious 10 seconds aren't always important, but when you're in a hurry (or just feeling impatient) they can feel a lot longer. With EaseUS CleanGenius, you can eject everything with a single click.
It can also clean your Mac by removing junk files, such as system caches, system logs, user logs, user caches, trash, user download folder, safari internet cache, etc. under Mac OS X 10.6 or higher.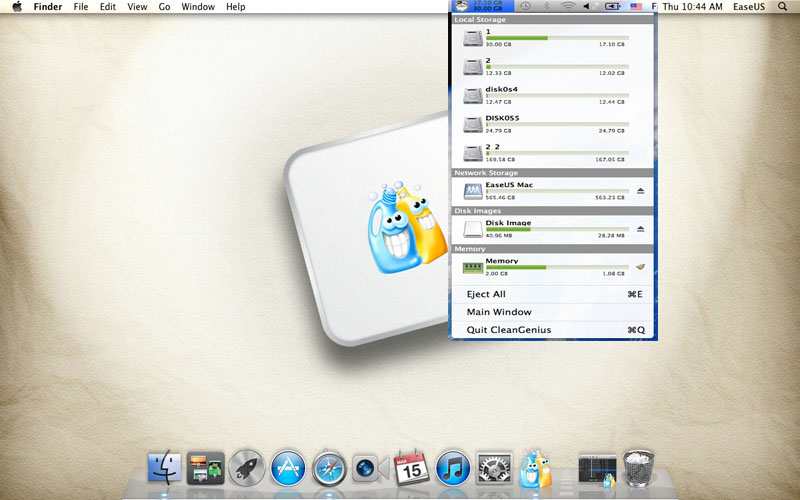 Feedback on this article:
Thanks for visiting EaseUS, please share your experience with us, which will help us improve this article and make it more useful to others. Should you need technical support please feel free to contact support@easemac.com.
Related Articles: