Remove duplicates on your Mac with duplicate file finder
As an Apple Mac user you will have at some time seen your computer suffer from a slow running speed. The longer that the spinning beach ball symbol is on the screen the worse you will have found the problem to be. The main factor that will cause your computer to run really slow is duplicate files. These include the heftier file types such as music files and photographs. The medicine that can cure what ails you is a duplicate file finder which is called EaseUS CleanGenius.
When this scenario arises you will need to clean up hard disk of your Mac, you can either do this manually, which is a slow and laborious process or you could download a duplicate file finder that will help you clean up your Mac with the minimum of fuss.
That is where the clean-up tool can help you. The main advantages of using EaseUS CleanGenius over deleting the files manually are:
Safety: EaseUS CleanGenius will make sure that you have one copy of each file on your computer, eliminating the chance of deleting all the copies of a specific file.
Speed: Using EaseUS CleanGenius will take a fraction of the time compared to locating and deleting the files yourself.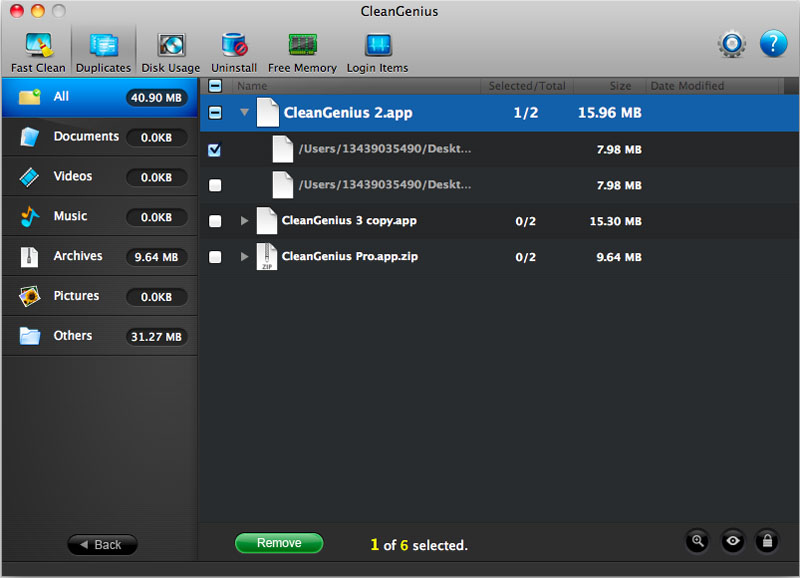 Fast clean: EaseUS CleanGenius offers an easy way to clean the system caches, system logs, user logs, user caches, system junk files, user downloads folder, trash, Safari internet cache and more just by one click. It thus offers an easy way to keep your Mac clean and healthy and lets it run smoother and faster.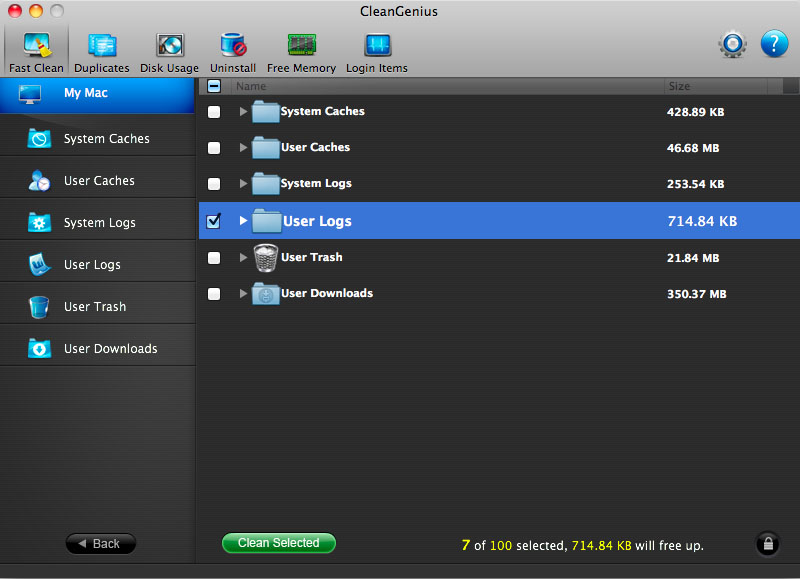 App uninstall: EaseUS CleanGenius also offers applications uninstall. When you drag an application to the Trash, its preferences, cache and log files still remain on your drive and waste valuable disk space. With EaseUS CleanGenius, you can completely remove applications and their associated files.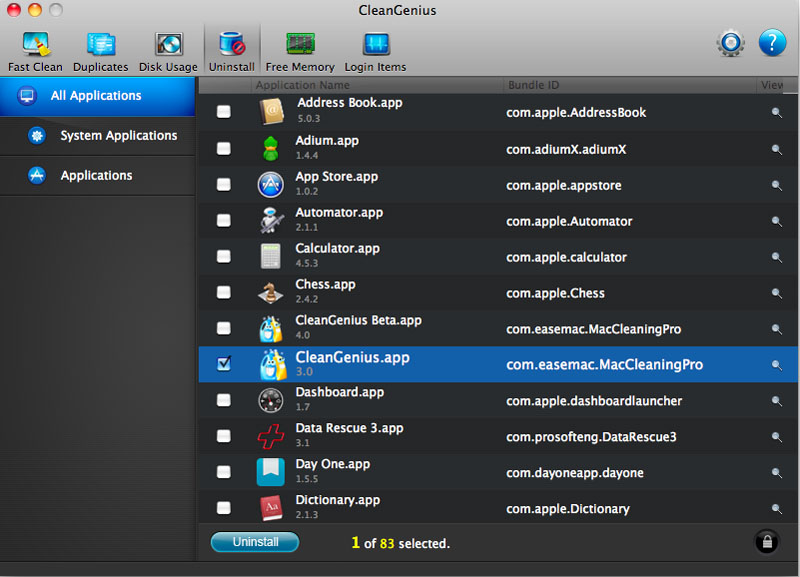 Disk space monitor: Show disk space and warn you when disk space is running low so that you can clean your Mac in time to free up more dissk space.
Disk ejector: Safely eject your mounted drives, such as external storage disks, CD and DVD disks, SuperDrive, network storage, disk images.
What are you waiting for? Download it and keep your Mac clean Now!

If you are suffering data loss problem under Mac OS X, try EaseUS Mac Data Recovery Wizard to rescue your lost photos, pictures, documents and so on.
Feedback on this article:
Thanks for visiting EaseUS, please share your experience with us, which will help us improve this article and make it more useful to others. Should you need technical support please feel free to contact support@easemac.com.
Related Articles: