Home
>
>
Free System Memory

Memory Optimizer: How to free the Mac memory?
Whether your Mac running slow? Inactive memory is one of the factors. Inactive memory is a good thing that increases performance when apps need to re-use sections from memory. Like say when you relaunch an app you recently quit, in which case the app launches quicker than normal thanks to the inactive memory. But when most of your memory gets cluttered by inactive memory, even though there is free memory available, you'll see swap files kicking in. This slows the performance of your machine along with the fact that giving a portion of inactive memory instead of the free memory to an app is slower. If you are experiencing these issues, which appear mostly after running your machine without a restart for a while, you may consider cleaning the inactive memory to solve any performance issues you are having.

Click "Free Memory" button on the top toolbar, EaseUS CleanGenius will list all the memory information of your Mac.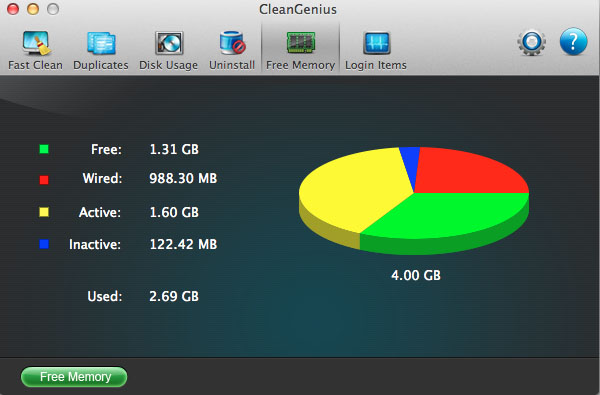 Click on "Free Memory" button, EaseUS CleanGenius starts to clean the inactive memory.

Other features:
Reviews & Awards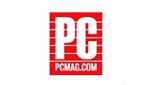 "EaseUS CleanGenius aims to do exactly what its title conveys: clean up your Mac while improving performance."
Jeffrey L. Wilson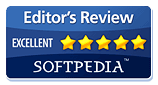 "CleanGenius may be the easiest to use junk file remover for the Mac OS X platform "
Alexandru Tanase

"CleanGenius, with is slick UI and bevy of options, looks like a contender for an equivalent app for Mac."
Logan Booker

"Keep Your Mac Tidy and Fast with CleanGenius, it is a cheap and very capable system cleaning app"
Jorge Rodriguez
Testimonials

"CleanGenius is one of the must-have utilities for Mac users. It offers one-click disk clean and keeps track of the space available on your drives, informs you immediately if the volume is out of space. This is great!!!"
Jim Donner