Mac cleanup tool makes your fast as well as healthy
With the increasing opportunity of online jobs today, computers are of great help in doing the job. Maybe you have an online conference with your colleagues, however, if your computer is running so slow you will feel frustrated and irritate to the point that you will start to yell, especially this meeting is of great importance. Oftentimes we put all the blame to our computer not realizing that is our task to clean them up for they also need our care. Do cleaning for your Mac is the simple solution to your problem.
Cleaning your Mac is a burdensome task that can be avoided. Unluckily your computer needs help in maintaining its excellent performance, no matter how expensive and fascinating they are. Fortunately, there are chooses that you can choose from. With all those modern technology nowadays, Mac cleaning application can be applied to clean your Mac,especially if you are using an amazing and effective Mac cleaner.
Importance of Mac cleaner software
The main function of Mac cleaner is to remove all unimportant folders and files that are present on your hard drive that occupies megabytes of your disk limit. It will not only free your hard disk from unwanted files but also, enhance operation of your system by faster file searches and scanning. If Mac cleaner is already set up, it will fast and effectively work, and can finish the task in few seconds. What's more, it is often very simple and requires no professional knowledge for users.
Mac cleaner programs mostly scan your Mac, especially hard drive search. It will locate those unnecessary and worthless files eating up your disc space that result to your computer slow down. Mac Cleaners not only scan the entire computer but also determine which files are junk, duplicate and essential files. In just one click your computer will free from those unwanted files, making your Mac run smoothly and free up extra space to save some other application files such as movies and music.
EaseUS CleanGenius is the right one I am talking about. Users can use it to free scan their Mac hard drive and delete those disturbed their Mac. Why not have a try!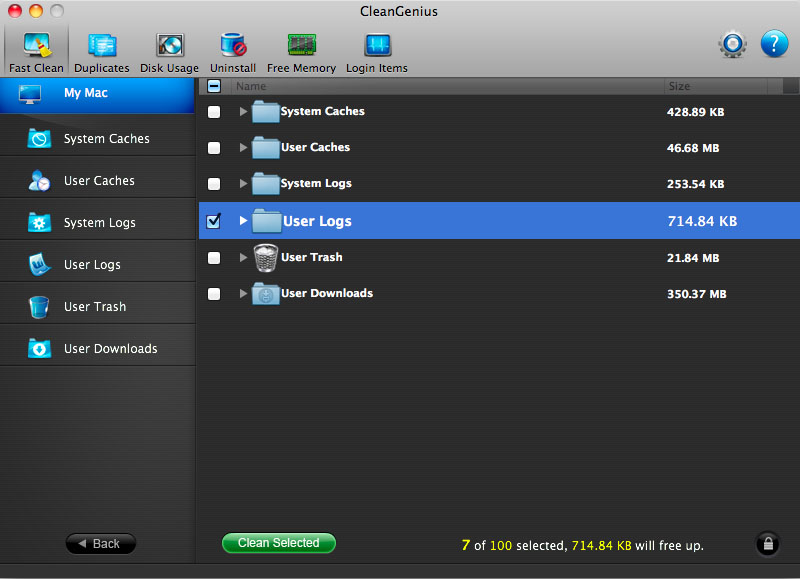 Feedback on this article:
Thanks for visiting EaseUS, please share your experience with us, which will help us improve this article and make it more useful to others. Should you need technical support please feel free to contact support@easemac.com.
Related Articles: