Mac disk space cleanup utility – CleanGenius
Over time as you use your Mac you will notice that a degraded in Mac performance is quite noticeable. To regain back to its normal performance it is quite right for Mac disk clean.
If you are using your Mac more often, it is always good to consider cleaning up Mac system too. Doing this will free some hard disk space, speed up the system and even protect your important files and folders. Therefore, you can do something like below:
Free some hard disk space: One of the positive things that you can do is free some disk space whether you are using an 80 gig drive. You can remove unnecessary applications and files that only taking up your Mac space.
Delete some Files: This is one of the quickest ways if you want to clean your Mac hard drive. Start with the largest files that are stored in the Mac system. You can even use other utilities that will help you determine all the files that are stored in the hard disk and which of these is taking most of the disk space.
Third-party cleanup tool – CleanGenius
You can free some space in your Mac hard drive without the need to use other hardware or upgrade the Mac hard drive. But before you take all these necessary steps you need to determine first the available space on the startup disk.  Just simply go to the Finder tool then choose the startup disk icon, then press the command I in the keyboard, then it will open the Get Info window pane. It will show you the disk capacity, available space and the used space.
You can do a lot to improve and clean your Mac system in order to enhance its speed and reclaim more hard drive space. You can achieve this with the help of Mac cleaner tool that are already widely available today. EaseUS CleanGenius can clean up your cluttered files that trouble your system. All of these aim to make your hard drive cleaner and improve speed performance too.
You can free download the CleanGenius for your Mac. It has many features like cleaning your disk and monitoring the disk space, which helps to improve your Mac OSX's performance.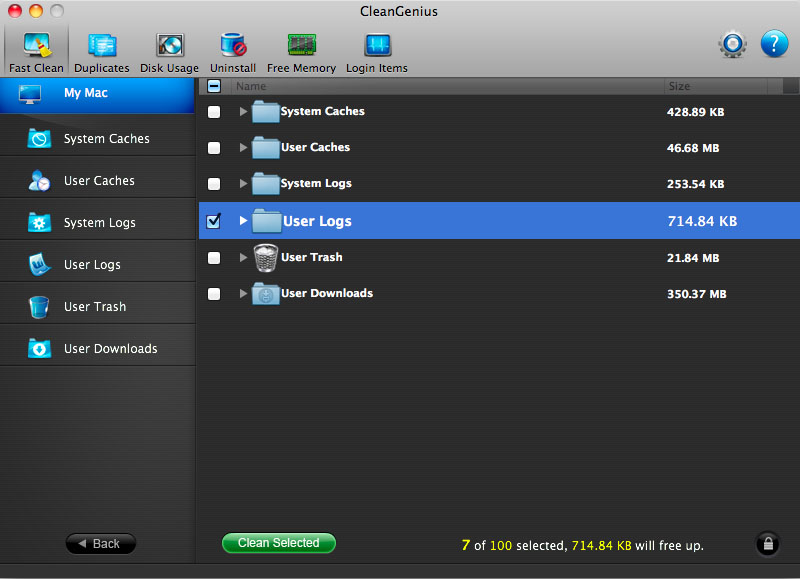 Feedback on this article:
Thanks for visiting EaseUS, please share your experience with us, which will help us improve this article and make it more useful to others. Should you need technical support please feel free to contact support@easemac.com.
Related Articles: