Macintosh disk space cleanup solutions to free up more disk space
Let's face it, free space of hard drives is getting lower and lower all the time, and you Mac is running extremely slow and what's worst, it might even freeze during your working. We still don't want them to be full of extra, unnecessary files, though! Luckily there's a quick and easy way you can free up a whopping 3 gigabytes.
The chief culprit: Printer Drivers!
Do you believe that Printer Drivers might have taken 3 gigabytes of space which is of great importance to us?
Yes, printer drivers! We all typically only have one printer or tend to stick to one brand of printer. However, in order to satisfy different demands of people, Mac OS X comes with a whopping 3 gigabyte of printer drivers for all sorts of models. This is so that when you buy a printer, you can get up and running instantly without having to download and install a driver. If you are convinced, however, that you're never going to need drivers for a different brand of printer, you can safely delete those belonging to other brands.
After deleting extra printer drivers, you are able to decide whether it is the right thing for you to do this. We are not responsible if you accidentally delete an essential file (although it is possible to recover from almost any situation!) If you are going to need a wide collection of printer drivers and you're not sure you'll be able to download them, you might want to skip this tutorial. But for 99% of users this isn't the case.
How to Delete Those Pesky Drivers
1. Open up Finder (click on the smiley face on your Dock).
2. Navigate to your main hard drive (Macintosh HD, by default).
3. Navigate to Library.
4. Navigate to Printers.
5. Make a note of which brand of printer you are currently using. So, if you have an Epson printer, you don't want to delete the Epson drivers.
6. Right click upon and select Delete for all of Brother, Canon, EPSON, FujiXerox, Gestetner, hp and do so on. Do NOT select other folders or files or you may cause problems!
Checking the Space Used
You might wanna to check how much space the Printer folder is using (or any other folder, for that matter), you can use "Get Info" (Cmd+I while a folder is selected, or right click and choose "Get Info.") On a full Printers folder this gives the following result:
Even if you leave a few different manufacturers' drivers intact, you're still going to be walking away with a free gigabyte or two! For example, the Xerox folder is 207 megabytes (approx), Lexmark is 311 megabytes, and EPSON is a whopping 1.41 gigabytes on its own!
If you really want to save disk space for other important files, this way is worth trying.
EaseUS CleanGenius is a Mac cleanup software which can help you remove junk files, such as system caches, user caches, etc. to improve your system performance and free up disk space.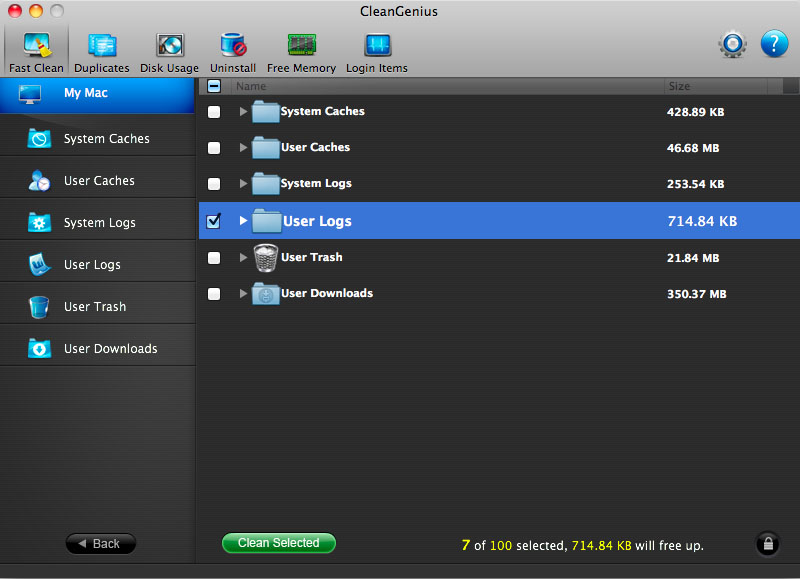 Feedback on this article:
Thanks for visiting EaseUS, please share your experience with us, which will help us improve this article and make it more useful to others. Should you need technical support please feel free to contact support@easemac.com.
Related Articles: