Disk space monitor and warning
After EaseUS CleanGenius is launched, a Mini Monitor on Status Bar shows the startup disk space usage. You can enable the option Launch at login in preference to auto run Mini Monitor when Mac boots up. This allows you monitor the disk space, view the device content and remove the mounted device quite easily at any time.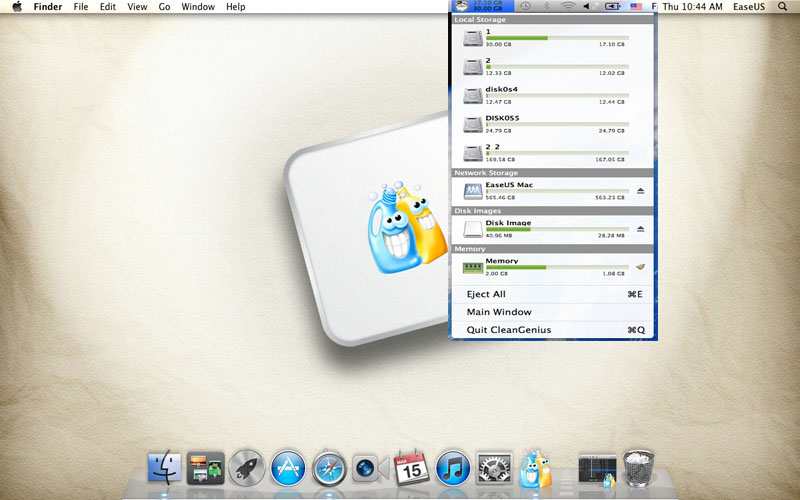 The disk will be showed in orange when its free space is lower that 10% by default. It indicates the disk free space is running low and you should use Fast Clean, Duplicates or Uninstall Applications to release more space for better usage. You may also manually set the alarm level in Preferences.
Related topics