Disk ejector
The mounted devices can be ejected in Mini Monitor.
The device which can be ejected is marked as small triangle button. Click the button and the device will be ejected if it is not opened or being used by other applications.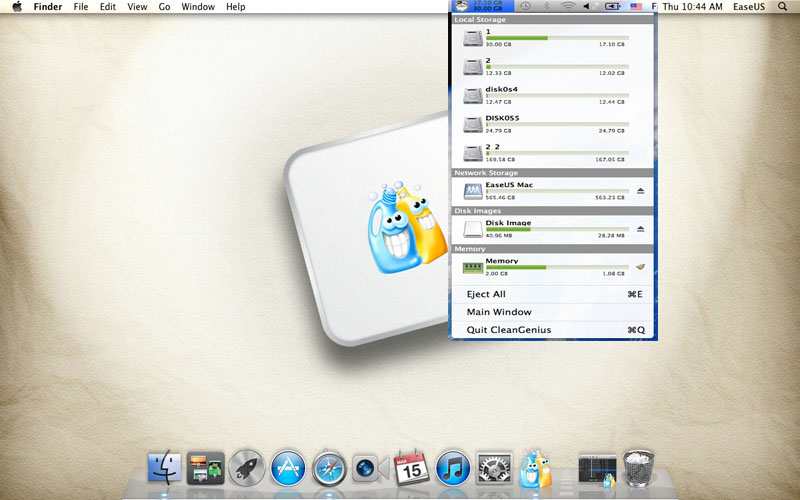 You can also eject all mounted devices simultaneously by Eject All function in Mini Monitor.
Related topics